Filling the Gaps:
Collecting Data in a data-sparse region and engaging students and the community in environmental stewardship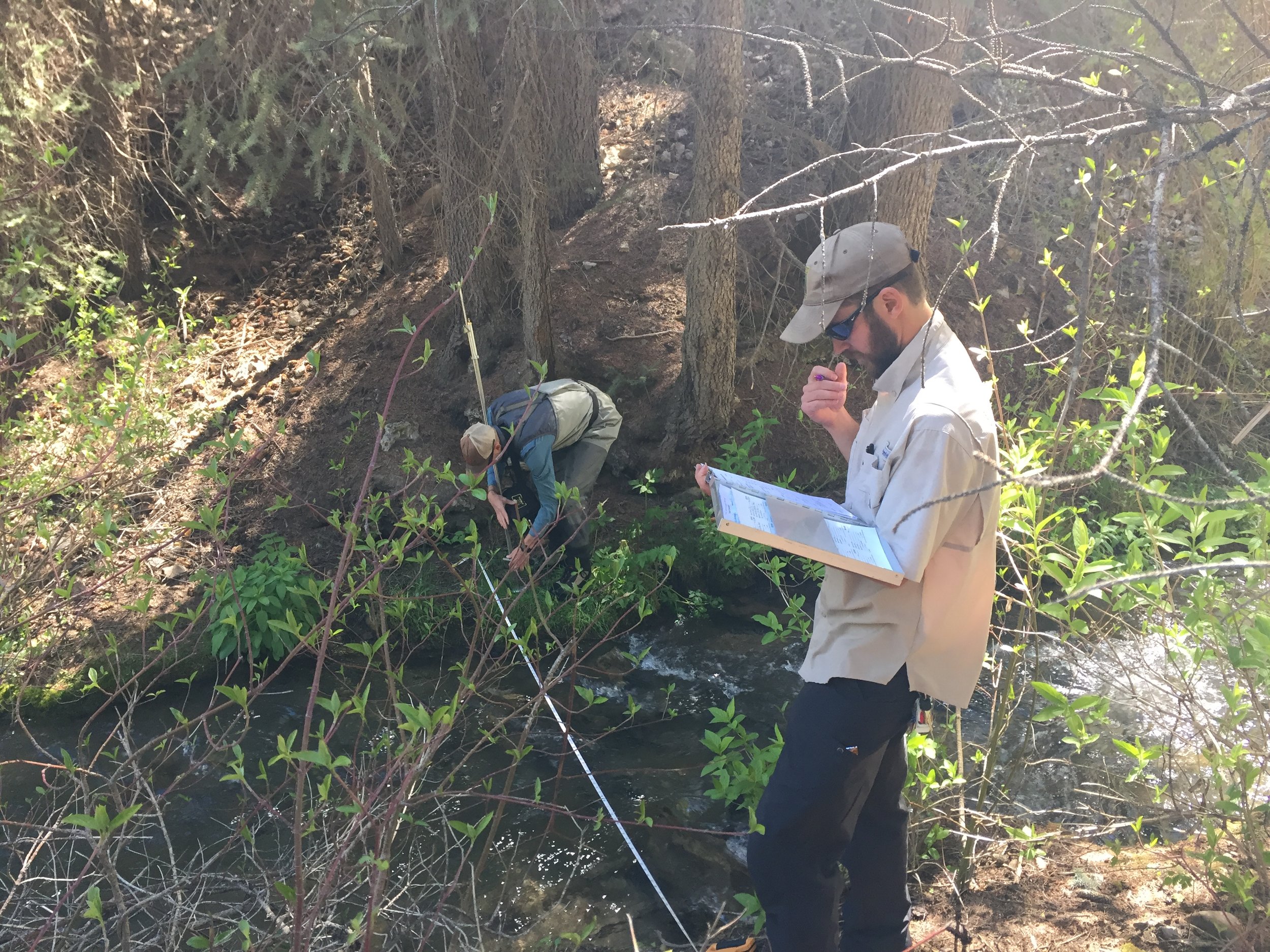 Beginning in April of 2017, the Middle Colorado Watershed Council implemented an action plan to engage local students and community members to begin to fill the significant gaps in water quality data that exist in the Middle Colorado watershed. By the end of 2017, 221 volunteer hours were logged through our Citizen Science program, assessing water quality at nine sites in the region once a month. In addition to local volunteers, participating groups included Glenwood Springs Middle School, Grand Valley High School, Battlement Concerned Citizens, and Coal Ridge High School.
The Middle Colorado Watershed Council utilizes River Watch, a longstanding state-run volunteer initiative designed specifically for water quality testing, to ensure standardization and quality of data collected by volunteers. Our watershed technician also attends and oversees each data collection event.
Thus far, our Citizen Science program has created a baseline assessment of water quality conditions through a watershed known for its diverse array of use and industry.
Our future goals include:
evaluating existing or potential water quality impacts and causes
developing a monitoring strategy to track and evaluate change and progress over time
increasing interest and participation even more so, adding additional sites and growing a strong database for existing sites
This important work, from Glenwood Springs to De Beque, is made possible through basic operational costs of the Middle Colorado Watershed Council and through a generous grant from The Environmental Foundation of the Aspen Ski Company. We are continually looking for new partners to join us in this work. Please contact us if you want to get involved.